How are Non-Compete Clauses Enforced in Texas?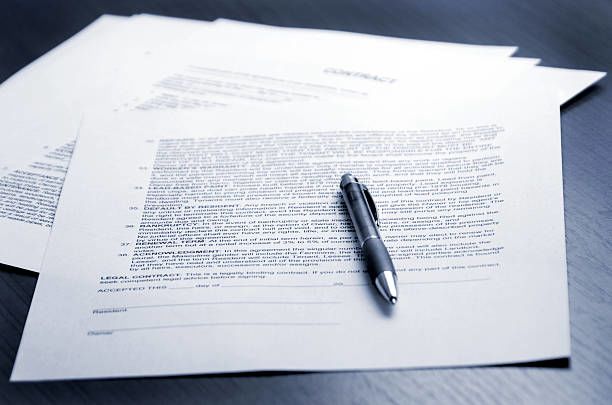 Non-compete clauses are frequently found in employment contracts, and come up often in commercial litigation. Their purpose is to stop employees from starting a competing firm or working for competitors for a set amount of time after leaving their present job. [1] Non-compete agreements are enforceable in Texas but are subject to stringent conditions.[2]
Requirements for Enforcing Non-Compete Clauses:
To enforce a non-compete clause in Texas, the following requirements must be met:
The non-compete clause must be reasonable in duration, geographical scope, and the scope of the activities it restricts.

The non-compete clause must be ancillary to an otherwise enforceable agreement, such as an employment agreement or a sale of business agreement.[3]

The non-compete clause must be supported by valid consideration, such as salary, benefits, or access to trade secrets.[4]
Litigating Non-Compete Clauses in Texas:
If a dispute arises regarding the enforceability of a non-compete clause in Texas, the parties may need to litigate the issue in court. The party seeking to enforce the non-compete clause must file a lawsuit seeking an injunction to prevent the employee from violating the non-compete clause.[5]
The court will evaluate the enforceability of the non-compete clause based on the above requirements.
Conclusion:
Employers can utilize non-compete provisions to safeguard their commercial interests, but they must adhere to stringent criteria in order to be upheld in Texas. Commercial litigation can be required if there is a disagreement about whether a non-compete clause can be enforced. An attorney can help you understand your rights, negotiate a fair settlement, and advocate for your interests in court.
This blog post is intended to be for educational purposes only and does not constitute legal advice. You should always consult with qualified legal counsel to determine applicable legal requirements in a specific fact situation, as every case is unique. This also does not constitute an attorney-client relationship.
---
[1] 13 Dorsaneo, Texas Litigation Guide § 201.01 (2023).
[2] See Tex. Bus. & Com. Code § 15.50(a).
[3] Id.
[4] Martin v. Credit Prot. Ass'n, Inc., 793 S.W.2d 667, 669 (Tex. 1996).
[5] See Car Wash Sys., Inc. v. Brigance, 856 S.W.2d 853, 859 (Tex. App.—Fort Worth 1993, no writ).