List of Best Lawyer in Houston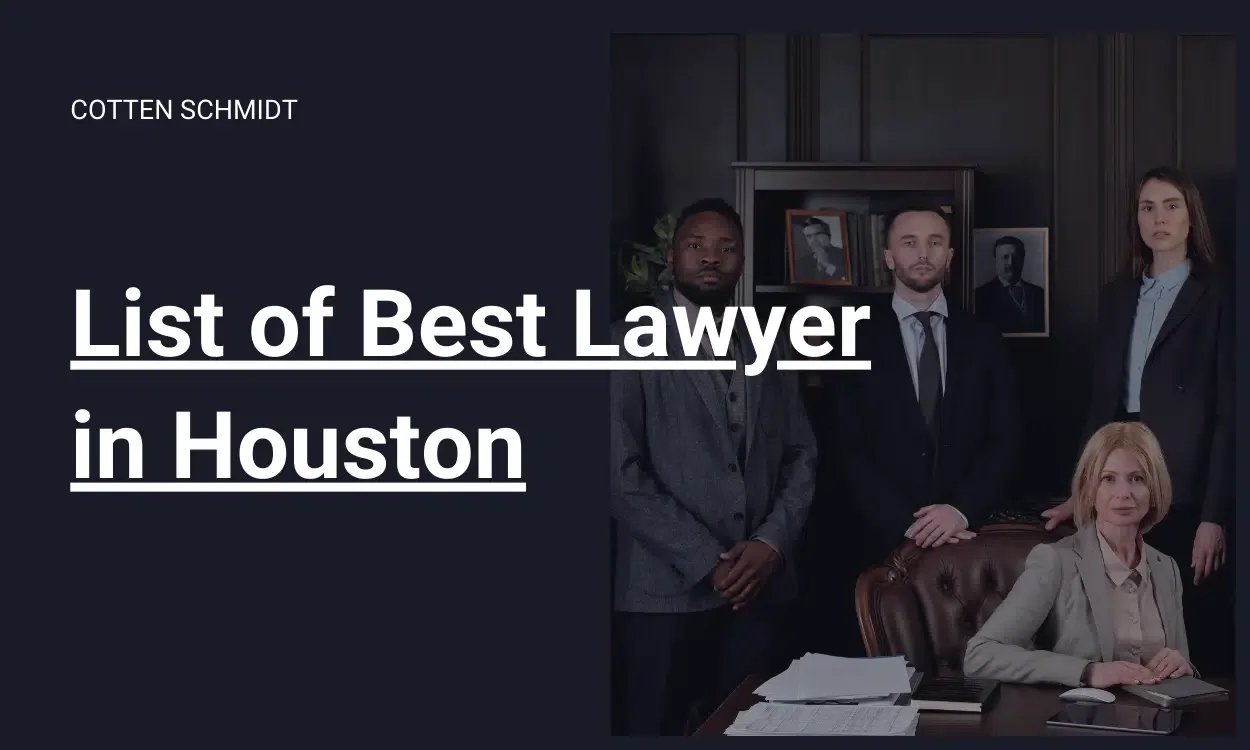 A lawyer is the one who provides legal consultation and aid. The research gathers evidence and outlines documents like contracts, separation, or real estate transactions.
Are you looking for an attorney? Well! Hiring the best lawyer for your case can be a hectic and crucial process. It can make or break your case. We are here to help you.
We are providing the list of the few best lawyer in Houston with different specializations:
The Patton law firm :
They are one of the best law firms providing legal help for real estate and financial issues. Small or Big organizations don't matter; they provide wise and logical advice for legal, economic, and ethical requirements. Are you looking for the best lawyer in Houston? They are the ones.
Sullo & Sullo :
The law firm was founded by two brothers for providing criminal defense consultation with the best lawyer in Houston. They are experts in handling DWI'S, assault, Battery, Evading arrest, Drug Possession, traffic tickets, and so on. They have high winning percentage than any other firm in town.
Peter Weston :
He is a Certified Consumer and Business Bankruptcy lawyer with more than 30 years of experience. He has fought 5000 cases of bankruptcy and debt. Are you considering bankruptcy? , He can give you the best advice for the matter at hand.
Zehl & Associates :
Protecting Yourself and your loved ones is your right as well as your responsibility. Personal injury is the field of the law that deals with accidents and damage that cause you physical and mental harm. The Zehl associates have proven experience of undefeated cases in this area with a record of recovering $ 1 billion for their clients. They are some of the best lawyers in Houston.
Matthew Skillern :
He is the founder and lead attorney of Skillern Firm in Houston. He is skilled with resolving family disputes, divorce cases, and custody hearings. His team has experienced lawyers in family law. He is a certified lawyer in family law with a high achievement rate.
Kreig D. Mitchell :
worried why your tax Return is picked for Audit by the authorities. He has expertise in Tax Debts, Audits, Probate and Guardianship, Penalties, Tax Litigation, Problem Returns & Business Transactions, real estate law, and more. He is highly professional and experienced in Houston, working to remove the stress and issues of his clients.
Legal problems come with never-ending stress and always require professional help. Contacting a Legitimate and trustworthy attorney can help in finding the right solution.